It's Baby Day, and to celebrate, we've curated a list of our top six picks to aid you on this weird and wonderful journey we call parenthood! From breast pumps to nursing pillow and beyond, you won't want to miss out on any of our favourites. So, whether you're just beginning to pack your hospital bag or you're already in the throes of those sleepless oh-so-peaceful nights, grab your favourite beverage as we talk through our essentials to make life just that little bit easier….
1.bbhugme Pregnancy Pillow Kit:
If you haven't invested in a pregnancy pillow, this is your sign to get one! The team at bbhugme understand how much your body and needs change throughout pregnancy, which is why this uniquely designed maternity pillow is completely adjustable, so that you can find the right level of firmness and shape to help you sleep comfortably from the first trimester and beyond. It's also designed by chiropractors, providing the support that you need around your belly, lower back, pelvis, knees and ankles to ensure a 5-point support. Made from naturally anti-bacterial and odour-free materials, BPA-free silicone pebbles and weighing only 1.2kg, it's lightweight and perfect for travelling, too – so its award-winning status comes as little surprise!
2.Haakaa Silicone Breast Pump with Suction Base 150ml: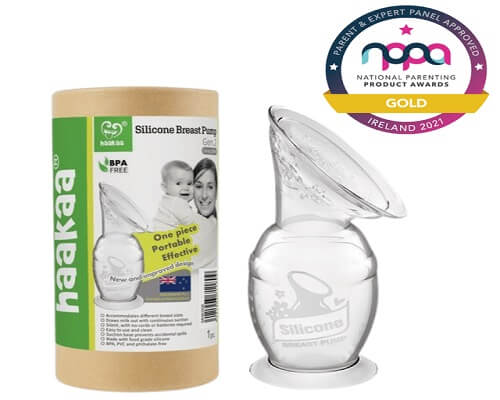 If you're breastfeeding, we can't recommend a Haakaa breast pump enough. Winning gold a whopping four years in a row for the Best Breast Pump at the National Parenting Product Awards, this tried and tested favourite is made from food-grade, flexible silicone, is easy to use and quiet. Gone will be the days of assembling finicky parts or excess milk being absorbed by breast pads, this all-in-one is perfect for occasional expressing, light manual pumping, to relieve engorgement, or to catch feeding let-down. What's more, it's also BPA, PVC and Phthalate free, so you can rest knowing that no nasties have entered your product.
3.Sleepytot Baby Comforter - Bunny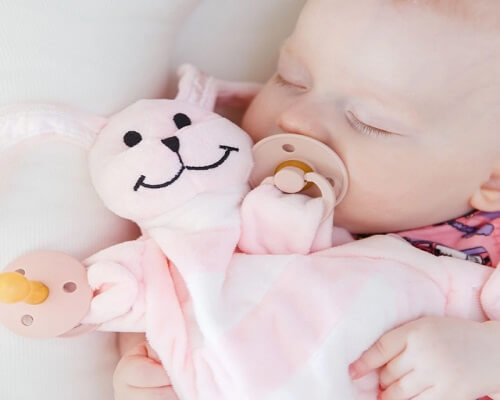 Many a parent understands the woes of the "dummy runs", wherein you're sent back and forth to seek out a lost soother throughout the night. Fear no more, as SleepyTot is here to give you a helping hand in slumberland! The SleepyTot comforters are approved by the Millpond Sleep Clinic and endorsed by the Worldwide Baby Sleep Consultant, so both you and your little one are in safe Velcro paws! These Velcro paws hold onto your baby's soother so that your little one can find it themselves, meaning a restful night's sleep for you! Available in a variety of animal plush figures, it's certainly a night-time essential!
4.Gro-Anywhere Blackout Blind: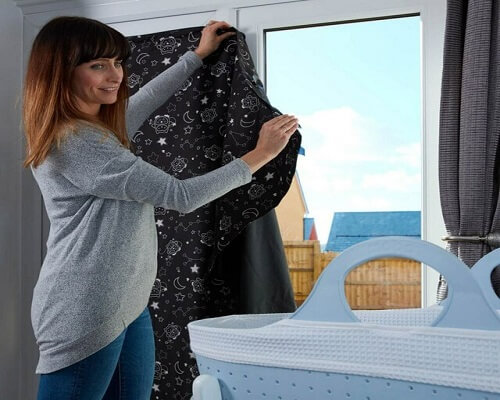 Speaking of sleeping, the Gro Blind is a total must for parents of little ones, especially when travelling. As the days get longer and brighter, creating the right sleep environment for your child can be challenging, but this game-changer is here to help! The Gro-Anywhere Blind is uniquely designed to block out strong and unfamiliar light, allowing your child to soothe and sleep. It attaches securely to glass and the blind blocks all light, ensuring darkness in the room whether during the AM or PM hours. Quick and easy to install, it fits a maximum size of 135cm x 200cm and can be fastened both vertically and horizontally with Velcro fastenings.
5.Silverette® Nursing Cups - The Original Cup, Pure 925 Silver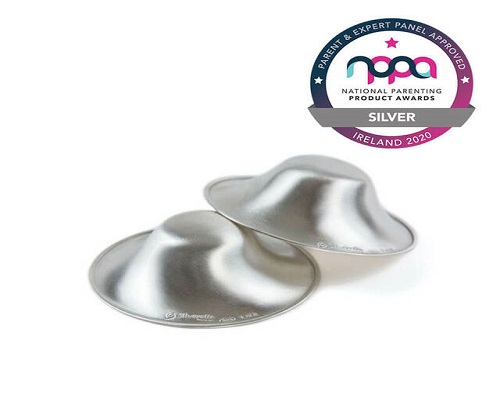 6. If you're breastfeeding, the Silverette cups (formerly known as Breast Angels) are the ideal tools to help you on your journey. Crafted from pure 925 silver that fit over and help to protect nipples while breastfeeding, these silver nursing cups are a natural antimicrobial, antifungal, and antibacterial metal that also contain anti-inflammatory agents. This silver heals and prevents cuts, wounds, cracks, soreness, and infections. And, did you know that they're the only nursing cups made in Italy by fully licensed silversmiths? Supported by parents, doctors and obstetricians, you'll definitely want to pick up a pair and watch as breastfeeding becomes less painful.
Babymoov Nutribaby (+) Foodmaker - Industrial Grey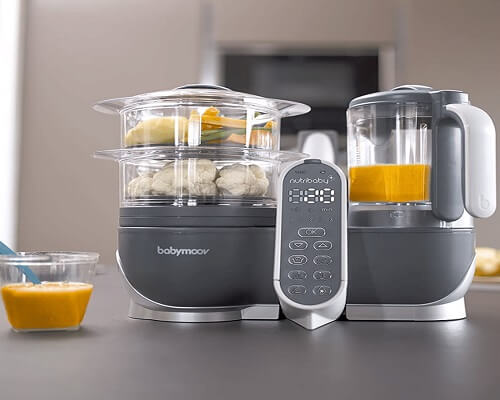 Last, but certainly not least, the Babymoov Nutribaby+ is the ultimate five appliances in one streamlined stylish unit: Steam, blend, sterilise, reheat and defrost! Its handy Cooking Juice Collector ensures any lost nutrients from steaming juices can be added back in to purees, soups and stews to minimise waste. Winning Silver in the Made For Mums Awards in 2021, it's not surprising that this dishwasher-safe all in one is a firm favourite! Use it during pregnancy for your favourite meals, post-birth for warming and sterilising baby bottles, and for baby's first flavours and textures!
And there you have it! Pick up our favourites from PregnancyandBaby.ie today, and avail of Next Working Day Delivery when you place your order before 2pm!
Blog
Happy International Breastfeeding Awareness Week!This campaign aims to raise awareness of the advant …

It's Baby Day, and to celebrate, we've curated a list of our top six picks to aid you on this weird …

You've done your research and you've decided you're ready to embark on the exciting breastfeeding …